The application of conferencing tools in educational contexts requires careful consideration surrounding student data privacy and security.
The first step for faculty to be proactive in supporting KPU data security is to keep "the software ​on your home computer up to date, including Antivirus protection" (KPU IT Resources for Employees). Taking simple steps, like paying attention to software update notices and designating a schedule for updates ensures optimal protection from outside intrusion.
These individual software safeguards are further reinforced by principles and procedures adapted and developed by KPU. This operative guide ensures compliance with privacy laws and respects personal information: Privacy & FIPPA Guidelines for using Web Technology
"FIPPA restricts public bodies from storing or accessing personal information in hosting sites that are outside of Canada. Public bodies are also responsible for maintaining the security of personal information that is collected and cannot outsource that responsibility even if the actual collection, storage, access and disposal is managed by an outside provider. This places restrictions on the university's ability to use what is commonly called "cloud computing" and social media sites without performing due diligence regarding data security and getting consent from end-users if the site stores personal information outside of Canada.
Additionally, the following resources illuminate several considerations to ensure that KPU students are best protected. Clarity on software choice, access protocols, and KPU recording and sharing policies are only a few insights provided here:
Links:
---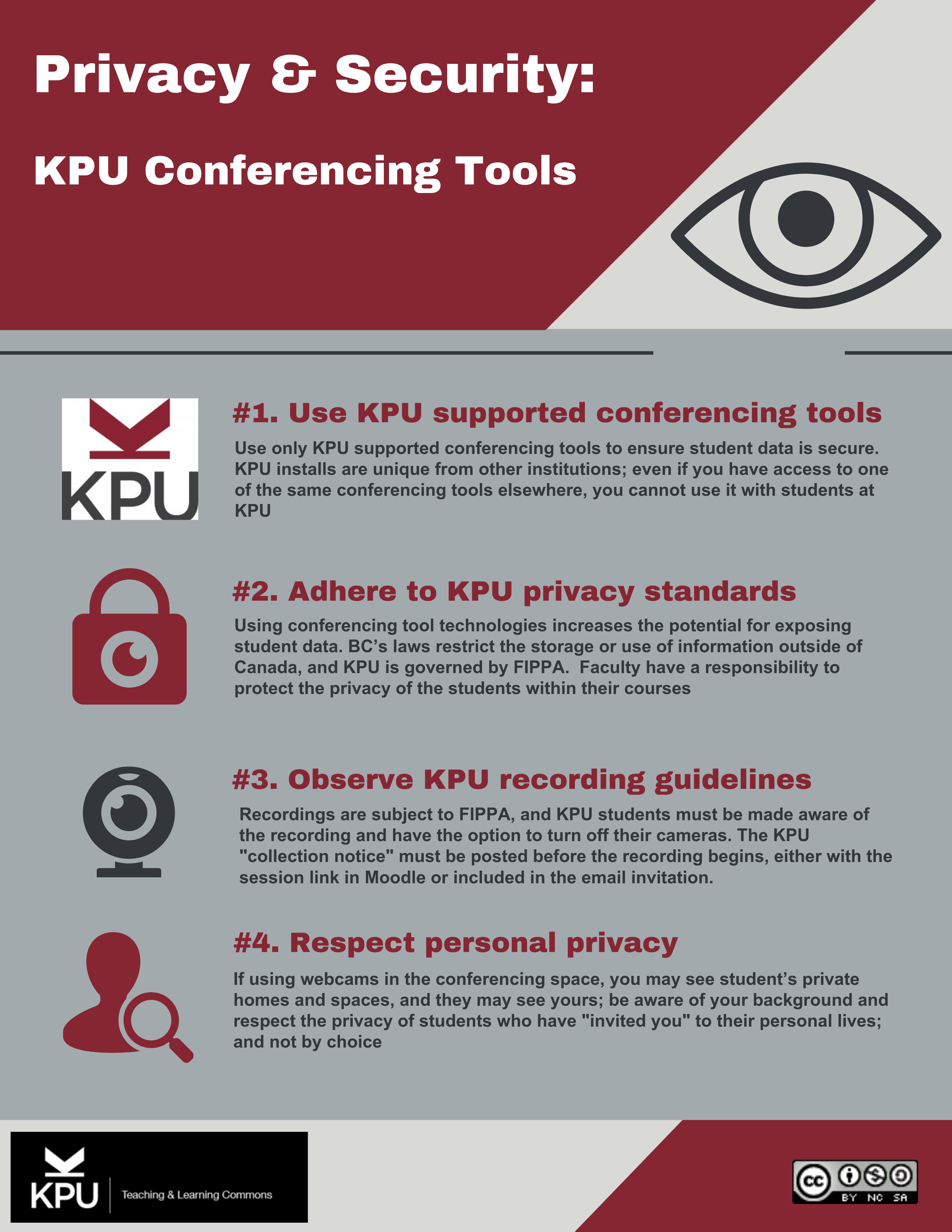 ---